Bike shop in Mandelieu
ENERGY BIKE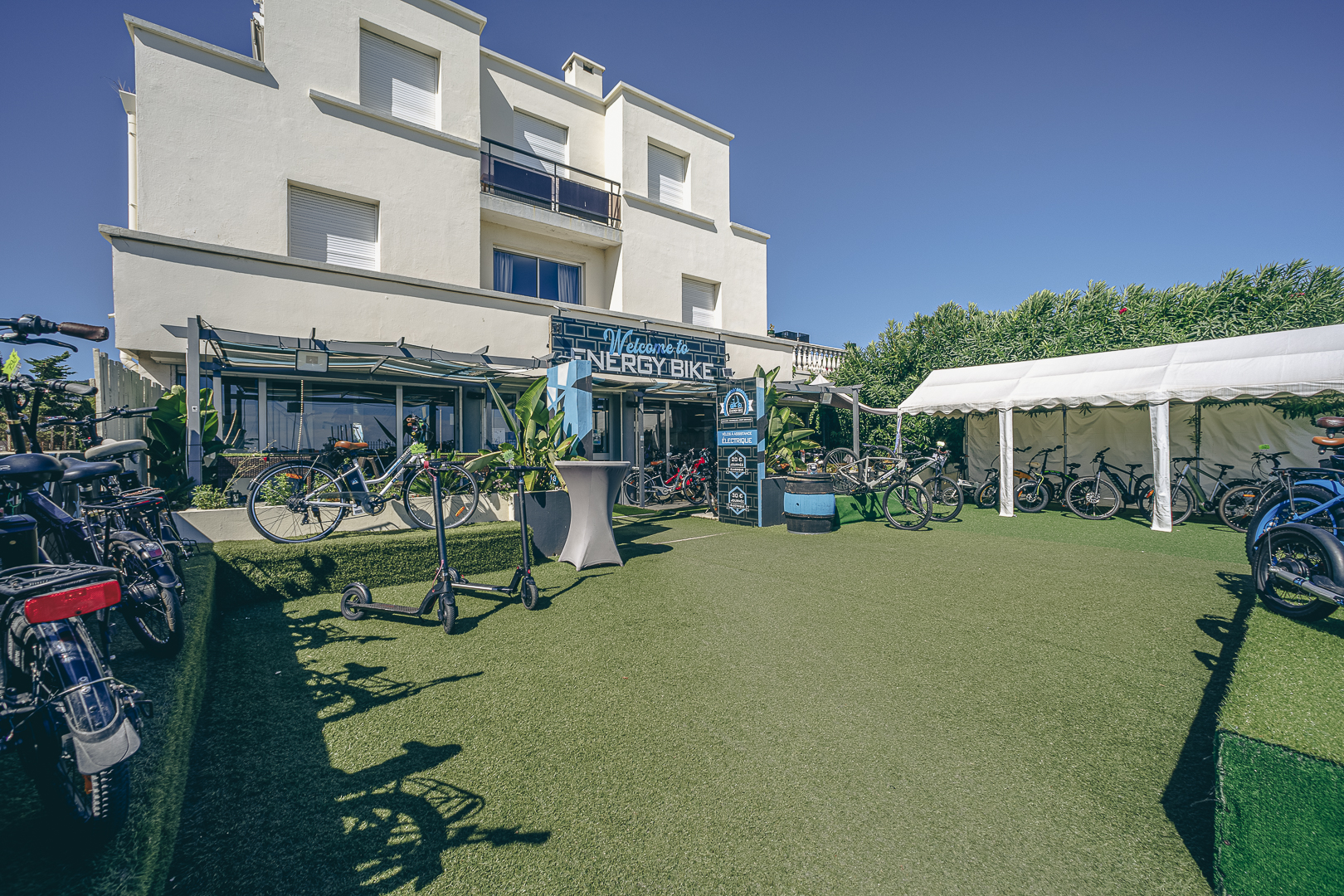 Energy Bike, your bike shop in Mandelieu
Specialising in the sale, hire, maintenance and repair of electric bikes, Energy Bike is a shop offering electric bikes, mountain bikes and electric scooters. Present in several cities, we put our services at your disposal in the city of Mandelieu, so that you can ride through the city with peace of mind on a bike that suits you.
Do you live in the town of Mandelieu? For all your purchases, maintenance or repairs of electric bikes, Energy Bike welcomes you in its shop. Even if you are only here for a short stay, you can always rent one of our bikes to better discover the beautiful town of Mandelieu.
By opting for our new generation of electric bicycles, you are choosing an ecological solution. They are ideal for your various trips in and around the city. In addition to electric bikes, we also offer electric scooters for short rides. At Energy Bike, whatever your needs (purchase, rental, repair, maintenance), you can be sure to find satisfaction. Our team is dedicated to making your life easier.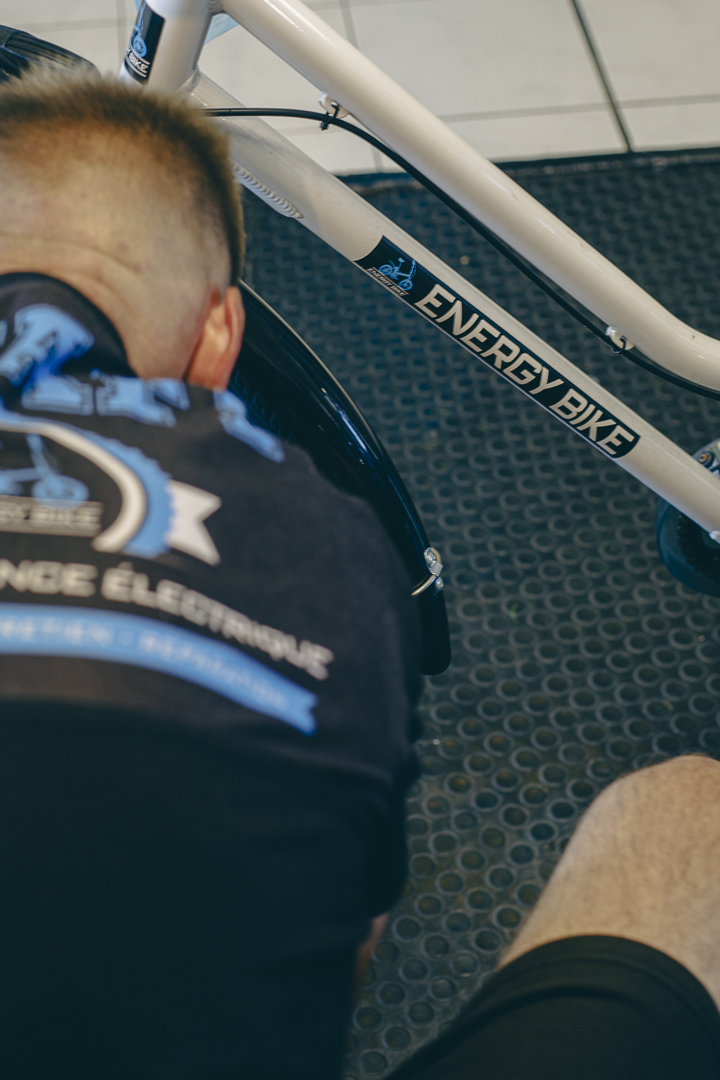 Sale, rental, maintenance and repair of bicycles in Mandelieu
At our shop in Mandelieu, we offer different types of services to meet all your needs in terms of electric bikes. Whether it is for a purchase, a rental, a repair or a maintenance, you can visit us.

Depending on the amount of time you have available, you have the option of renting by the day or by the week. You will simply enjoy coming to us. For your rental, you have a wide choice of high quality electric bikes. In addition, all our rental bicycles in Mandelieu benefit from strict, regular maintenance and are available at prices that everyone can afford. You can therefore be sure of renting a bike in very good condition, capable of taking you anywhere in the city and its surroundings. Moreover, being equipped with a lithium-ion battery, our bikes have a very good range (40 to 50 km). They are designed to move with you. You can therefore ride for long distances without getting exhausted.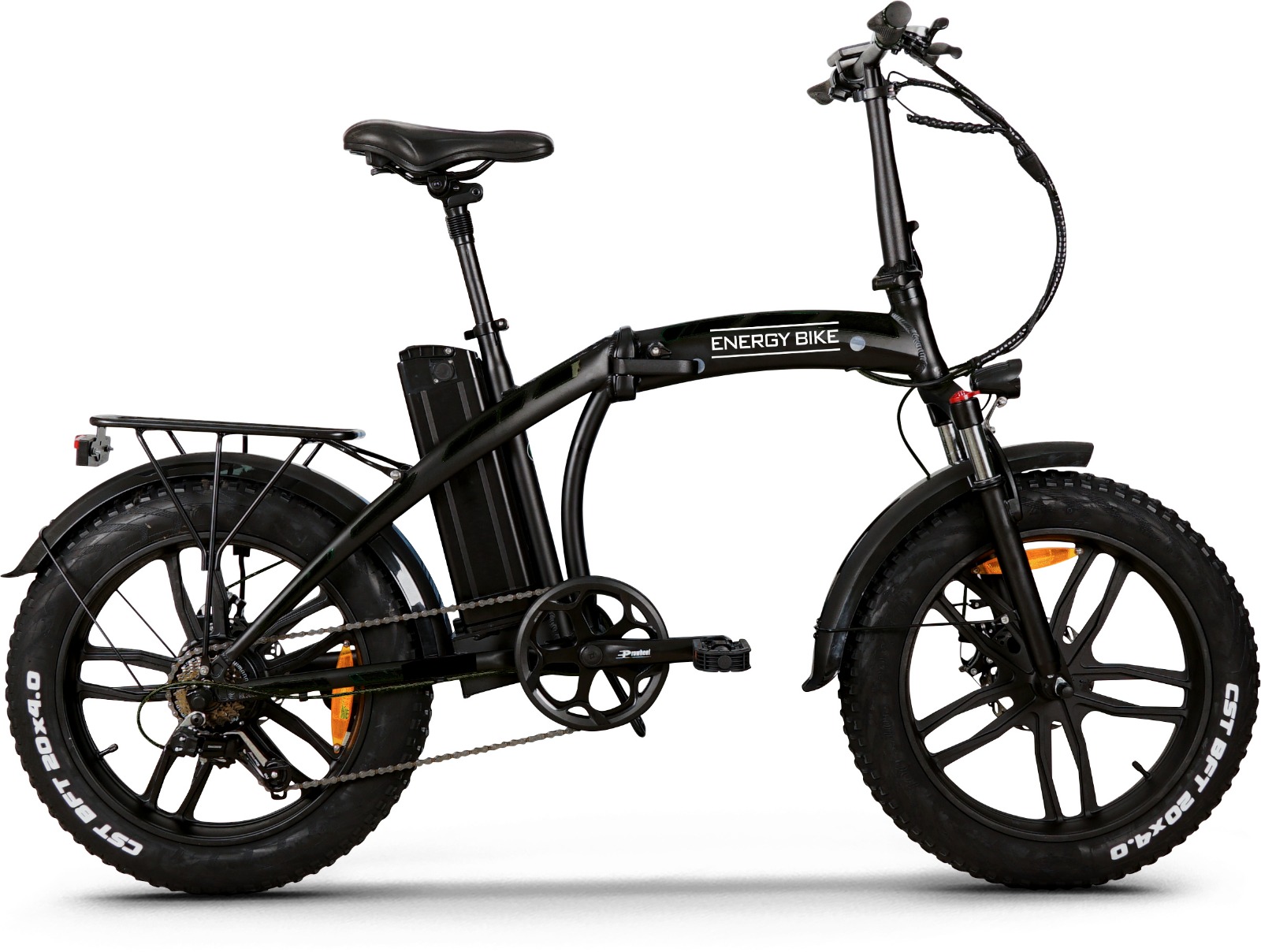 In Mandelieu, Energy Bike is the perfect address to buy your scooter or electric bike at the best value for money. We offer a wide range of models, which has the advantage of giving you as many options as possible. You will undoubtedly find the electric bike that will make your rides in Mandelieu a moment of pure relaxation, whatever your budget. Our sales staff are at your disposal and can help you choose the bike that best suits your needs in terms of use, size, etc. For more information, contact us as soon as possible.

Maintenance and repair of your bike in Mandelieu
—
As a bike owner, you can confirm that your bike needs special care and repair to last. Our team of experts is at your disposal to help you with this. You can therefore confidently entrust us with the maintenance and repair of your electric bike.
At Energy Bike you can also get professional training on how to use your electric bike.
Afternoon 15 €
One day 20 €
Week 90€
Months 250 €
Afternoon 20 €
Full day 30 €
Week 175 €
Months 450 €
Afternoon 40 €
Full day 60 €
Week 350 €
Months 990 €
Some advantages of cycling in Mandelieu
Because of the feeling of freedom, the contact with nature, it is always pleasant to travel by bike. You will enjoy discovering the town of Mandelieu from all angles. It can be a solo ride, a romantic ride, a family ride or simply a ride with friends. The advantage of Energy Bike is that we offer all sizes of bikes.
Apart from short rides, you can also opt for an electric bike as a means of getting around on a daily basis. Whether it's to get to work, to your college or simply to do your shopping. In addition to being environmentally friendly, it saves you a lot of time by saving you from traffic jams, maintenance costs, parking or compulsory insurance.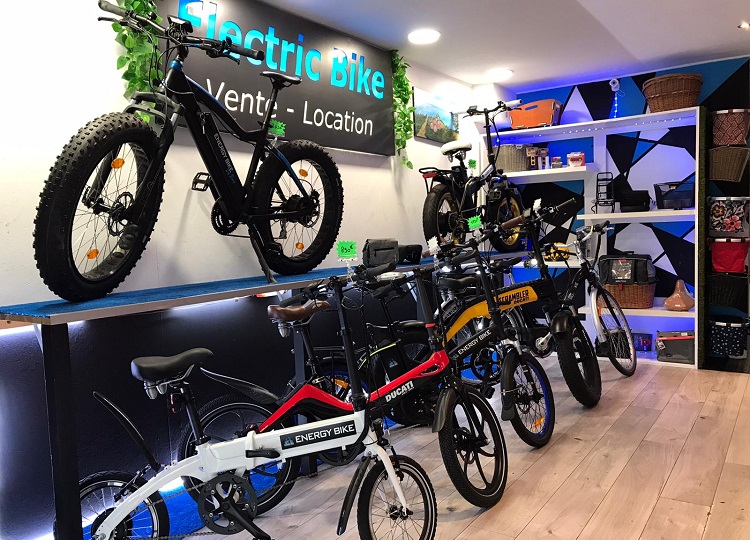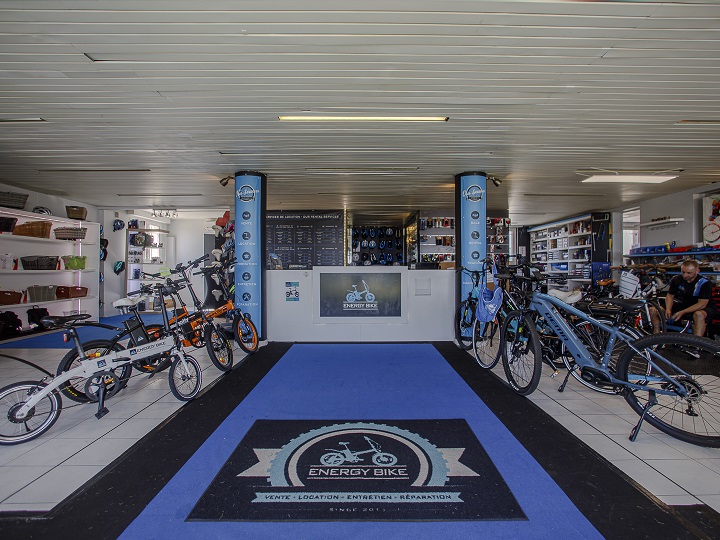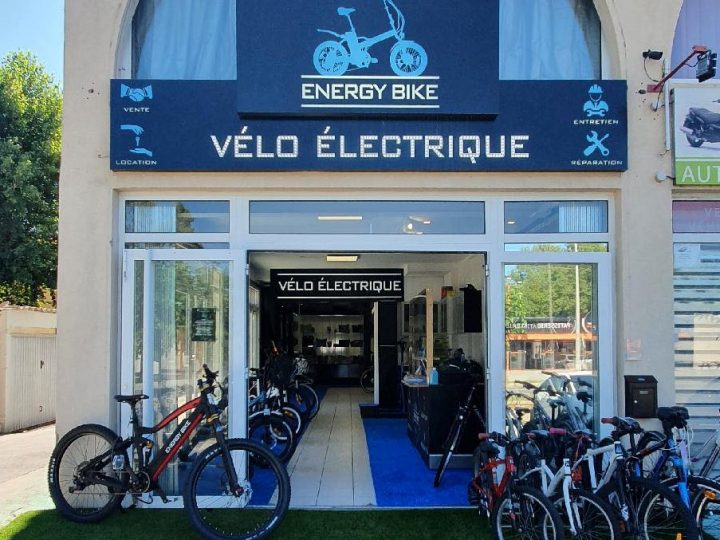 Energy Bike
Shop à Saint-Tropez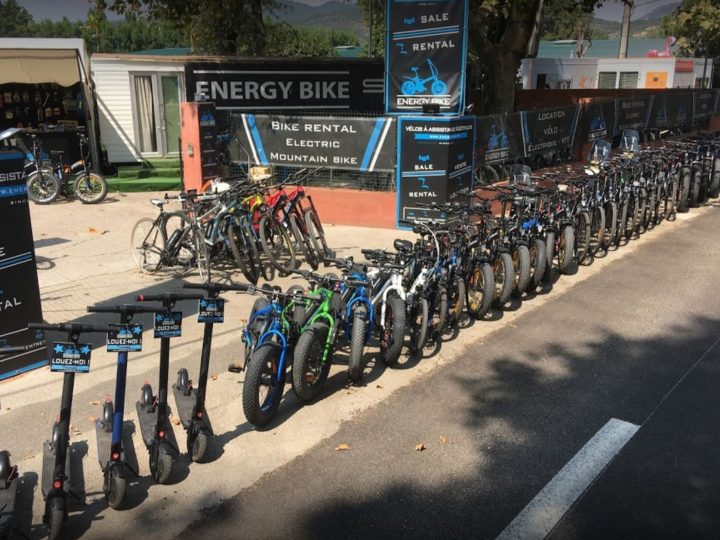 Energy Bike
Stand à Saint-Tropez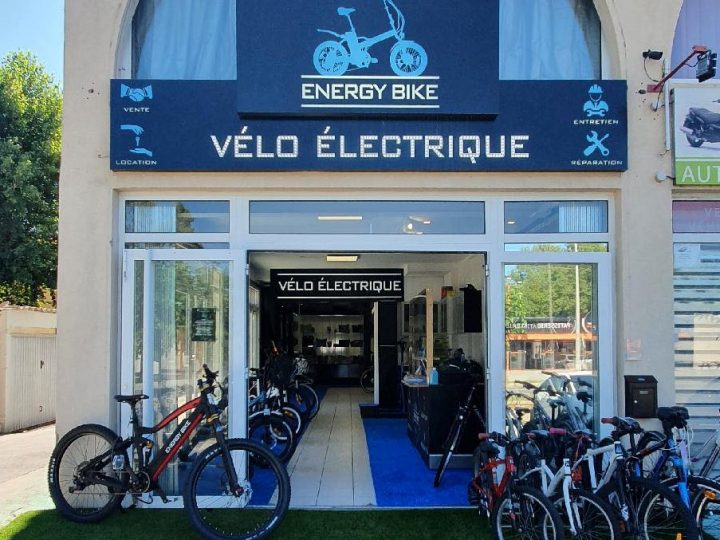 Energy Bike
Shop à Saint-Tropez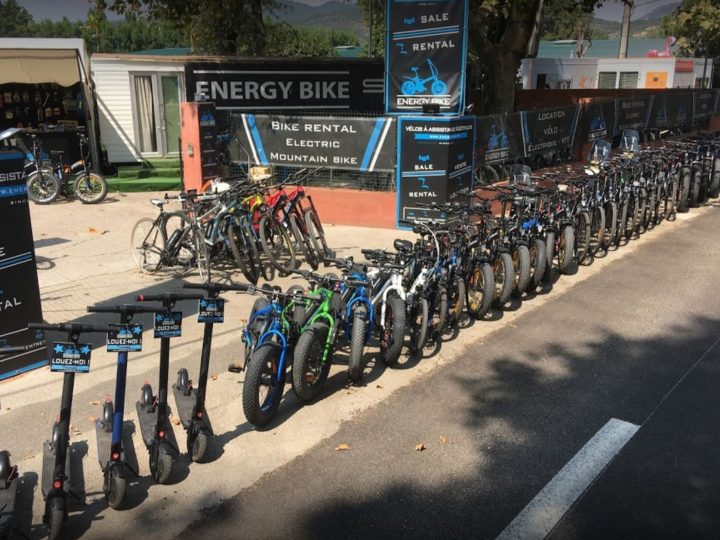 Energy Bike
Stand à Saint-Tropez