Bike shop in Saint-Tropez
ENERGY BIKE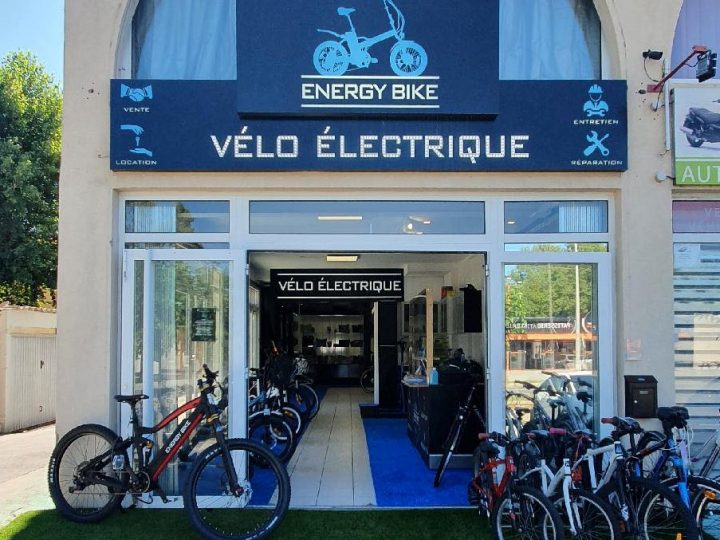 Sale, rental, maintenance and repair of bicycles in Saint-Tropez
With lithium-ion batteries, our electrically assisted bicycles are ideal for commuting in the city. But you can use them anywhere you go, even as a beginner. Our electric bikes and scooters make getting around simple and effortless.
According to current standards, the speed limit is 25 km/h and our electrically assisted bicycles can last between 40 and 50 km. As soon as you start pedalling, the motor switches on automatically. Similarly, it stops when you stop pedalling.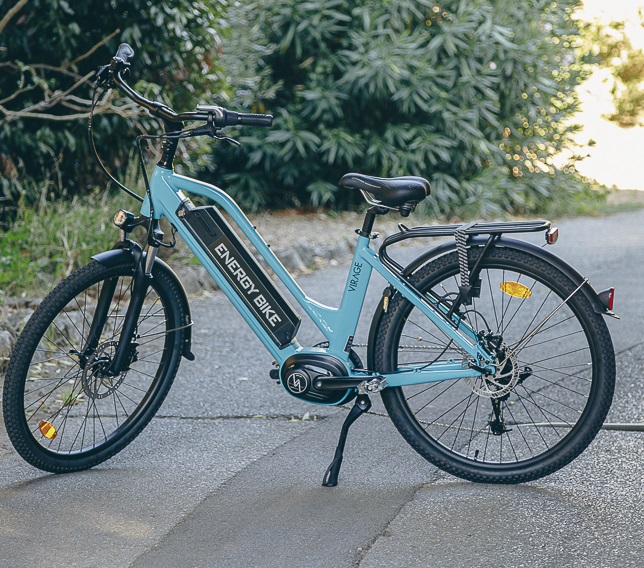 Criteria for choosing your electric bike at Energy Bike
At Energy Bike, you will find a wide range of electrically assisted bicycles. We offer a wide range of electrically assisted bicycles, including city bikes, trekking bikes, cargo bikes, mountain bikes and road bikes. You will have to make a choice according to your needs and preferences. Several criteria will help you in this task.

Generally, the frame size of a bicycle is defined either by numbers or letters (S, M, L, XL). The classification can therefore vary from one brand to another. You can rely on the advice of our sales staff who will be able to guide you in your choice so that you can ride in comfort and safety. In addition, each of our models has a minimum and maximum frame size. This allows for a certain amount of adjustability. If you still have trouble choosing, just try it out for yourself.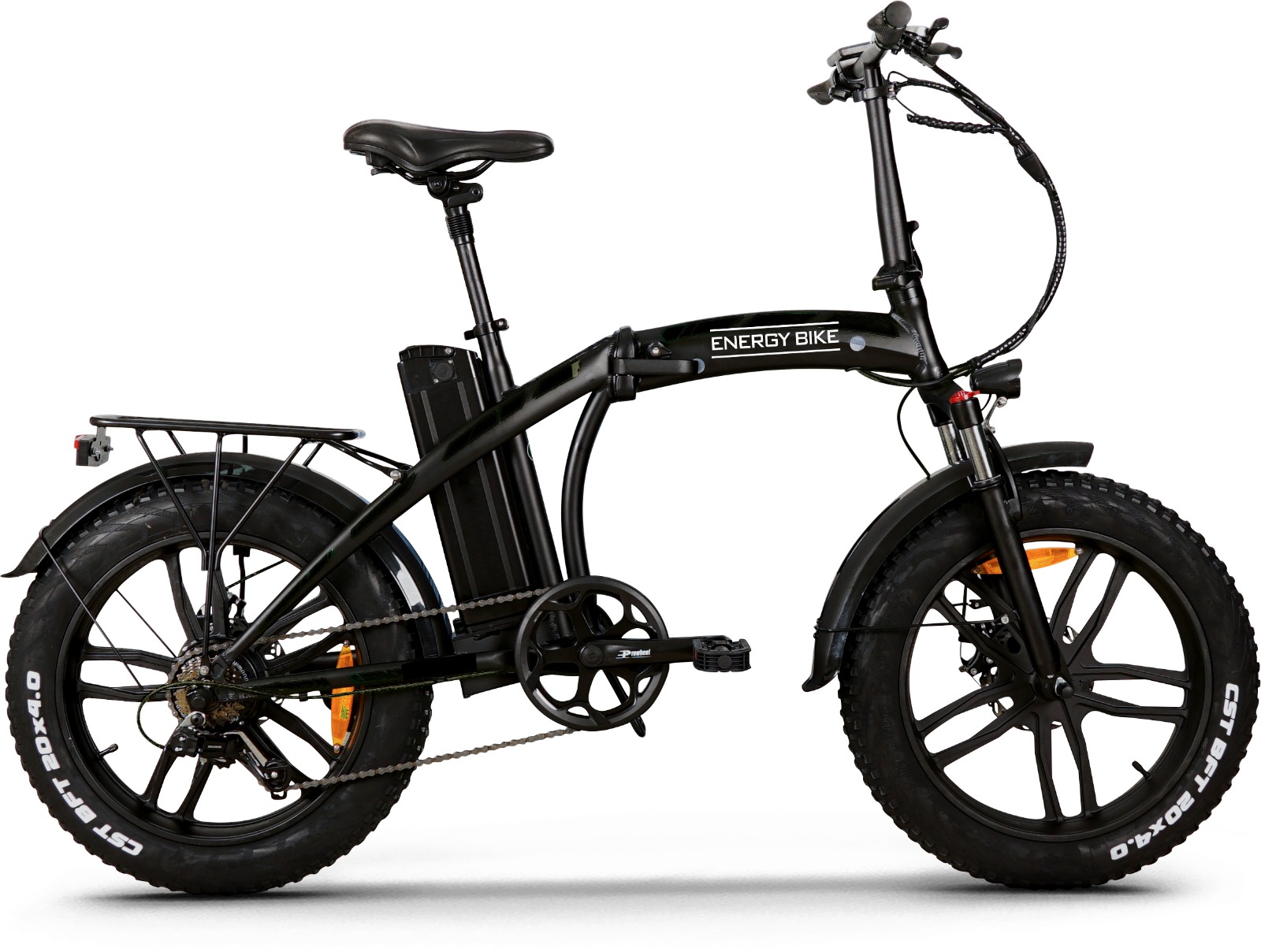 By asking yourself what you will use your EAB for in the future, your choice will be easier. If, for example, you intend to ride your bike to work in Saint-Tropez over a fairly long distance, an EAB will be suitable for you. This is the case with the Ambassador, the Cruzer, the Suncity One and the Urban E Ducati that we offer in our shop in Saint-Tropez. However, your choice can be refined by other criteria such as accompanying equipment, brand affinity, posture preference, or type of route. In any case, our specialists will be happy to provide you with expert advice.

The type of motor on your bike
—
When it comes to the type of motor to choose for your bike, it can be a little trickier. From one model to another, the location of the motor can vary. It can be located on the front wheel, on the rear wheel or on the bottom bracket. In addition, the sensation offered by each of these engines is not the same, whether it is the thrust or the accompaniment to pedalling. Whether you are buying or renting, at Energy Bike we make sure to offer you bikes with motors that support the natural movement of your efforts as a cyclist. There is less of a disruptive effect when the power assistance cuts out. So come and visit our shop in Saint-Tropez without delay. If you can't visit a shop on site, you can also visit our online shop.
Afternoon 15 €
One day 20 €
Week 90€
Months 250 €
Afternoon 20 €
Full day 30 €
Week 175 €
Months 450 €
Afternoon 40 €
Full day 60 €
Week 350 €
Months 990 €
Your electric bike at Energy Bike
Founded in 2012, Energy Bike is a bike shop that offers the sale, rental, maintenance and repair of your electric bike or scooter. We offer you a brand new range of electrically assisted bicycles (VAE). The efficiency of this new means of transport is no longer to be proven, as over the years, electric bikes have become more and more popular. Visit our shop in Saint-Tropez to choose the bike that suits you best.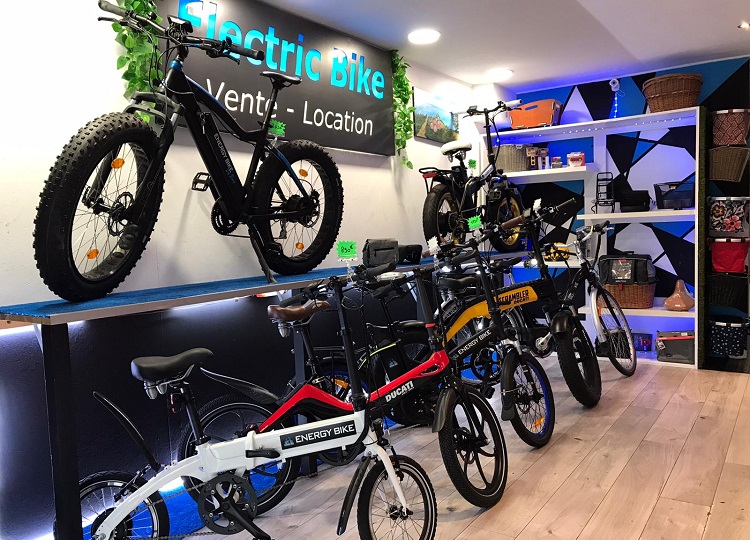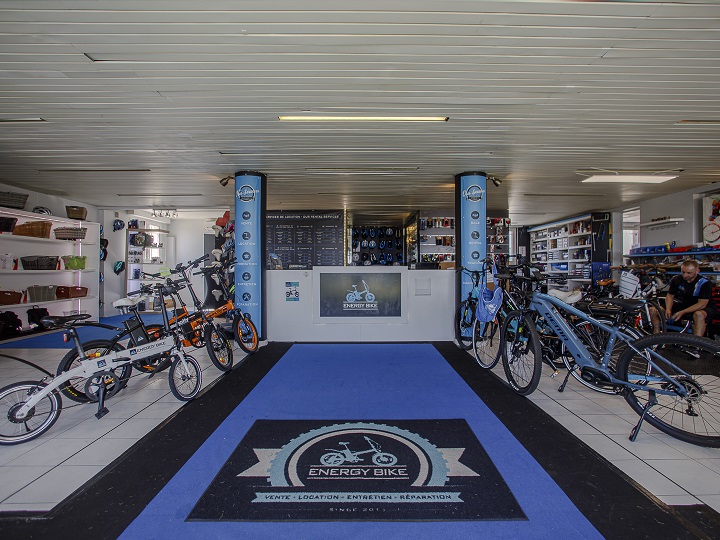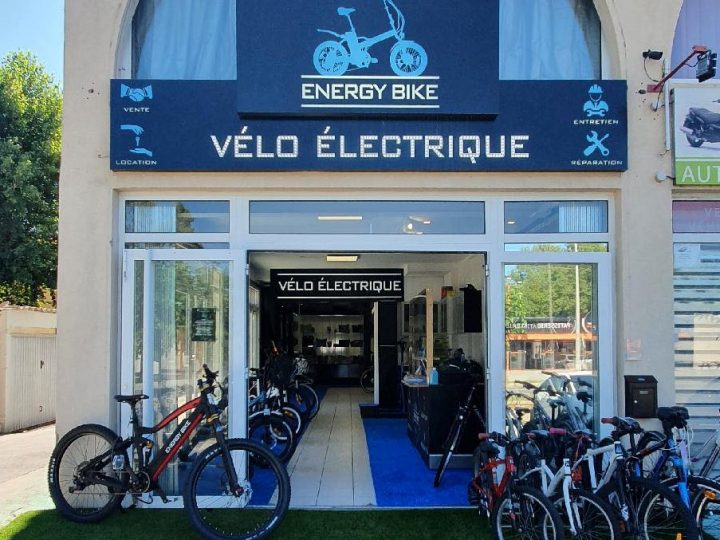 Energy Bike
Shop à Saint-Tropez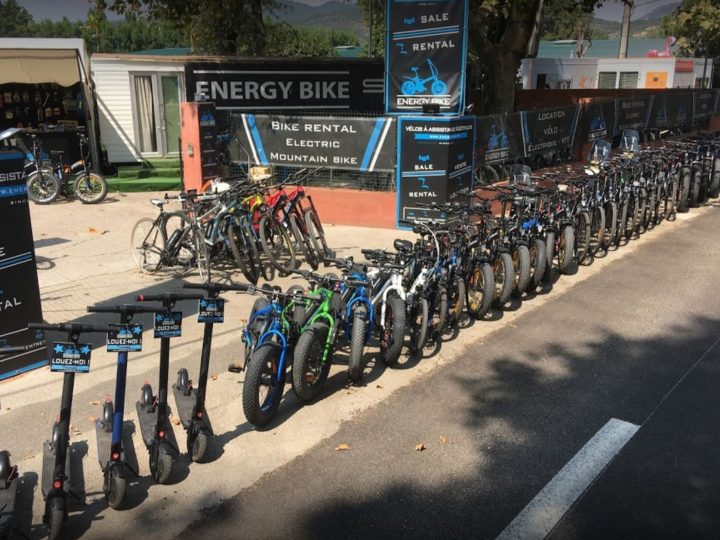 Energy Bike
Stand à Saint-Tropez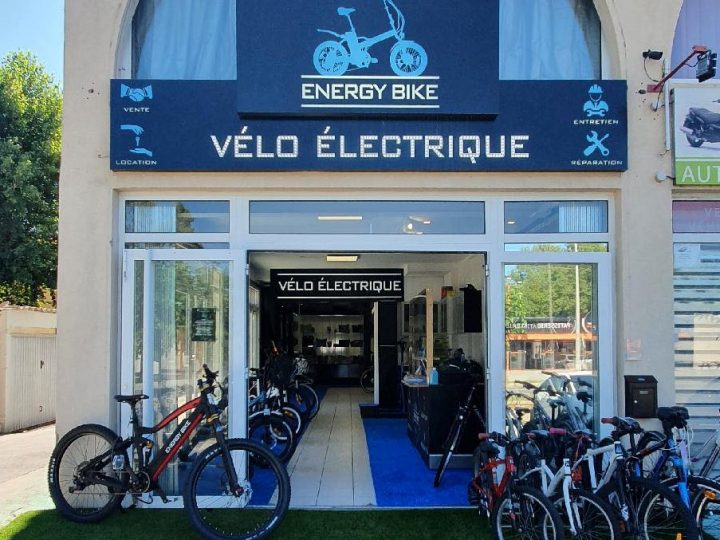 Energy Bike
Shop à Saint-Tropez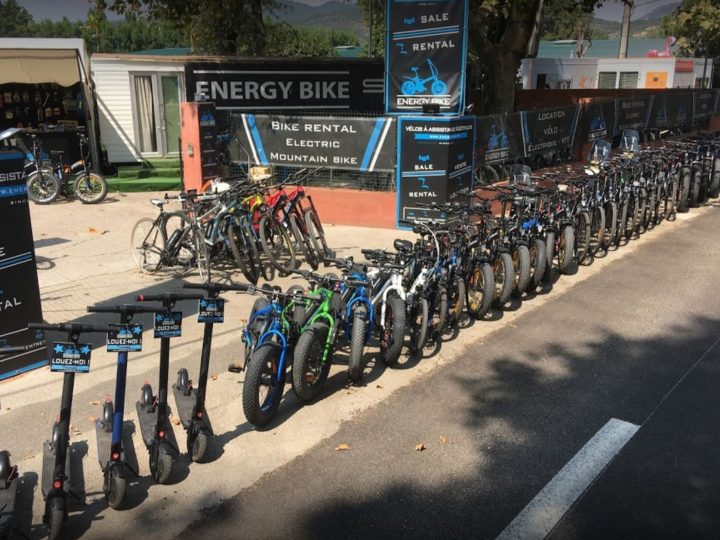 Energy Bike
Stand à Saint-Tropez