Electric bike rental in Saint-Tropez
ENERGY BIKE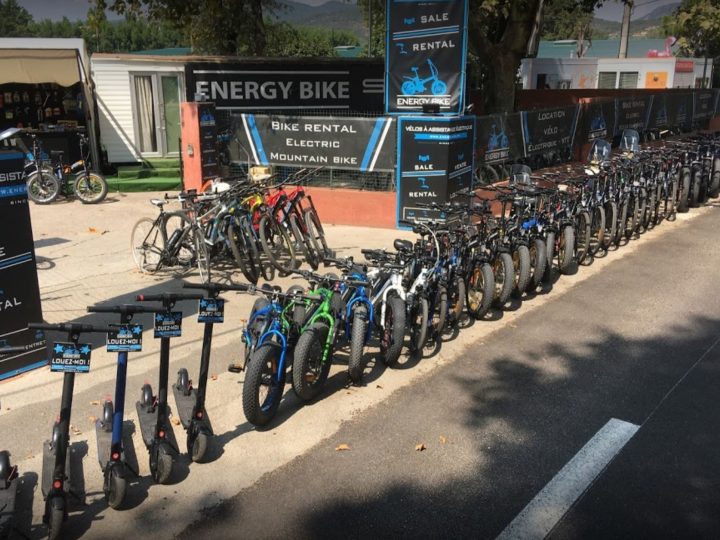 You are visiting Saint-Tropez and you want to rent a bike ? Energy Bike has opened two bike stores in Saint-Tropez, and offers you electric or classic bikes for rent.
Take advantage of the best quality/price ratio with Energy Bike and ride in the best conditions in the village of Saint-Tropez and its surroundings. Opt for an ecological way of travelling by choosing one of our new generation electric bikes. The models that we propose correspond to all the needs and expectations. Whether you are a great sportsman or a beginner, you will find the bike adapted to your level at Energy Bike. Rental, purchase, maintenance or repair, our priority is to satisfy you.
Mountain bike and city bike rental in Saint-Tropez
Energy Bike, your bike store in Saint-Tropez, offers you various solutions adapted to all your needs:

Energy Bike offers you a wide range of high quality bicycles in Saint-Tropez. A very large choice of models awaits you at rental rates adapted to all budgets. All our bikes and
electric scooters for rent in Saint-Tropez
are subjected to a rigorous maintenance to guarantee your safety and to avoid any breakdown during your rides. With our electric bicycles with lithium-ion battery with an autonomy between 40 and 50 km, you can travel a very long distance without even getting tired.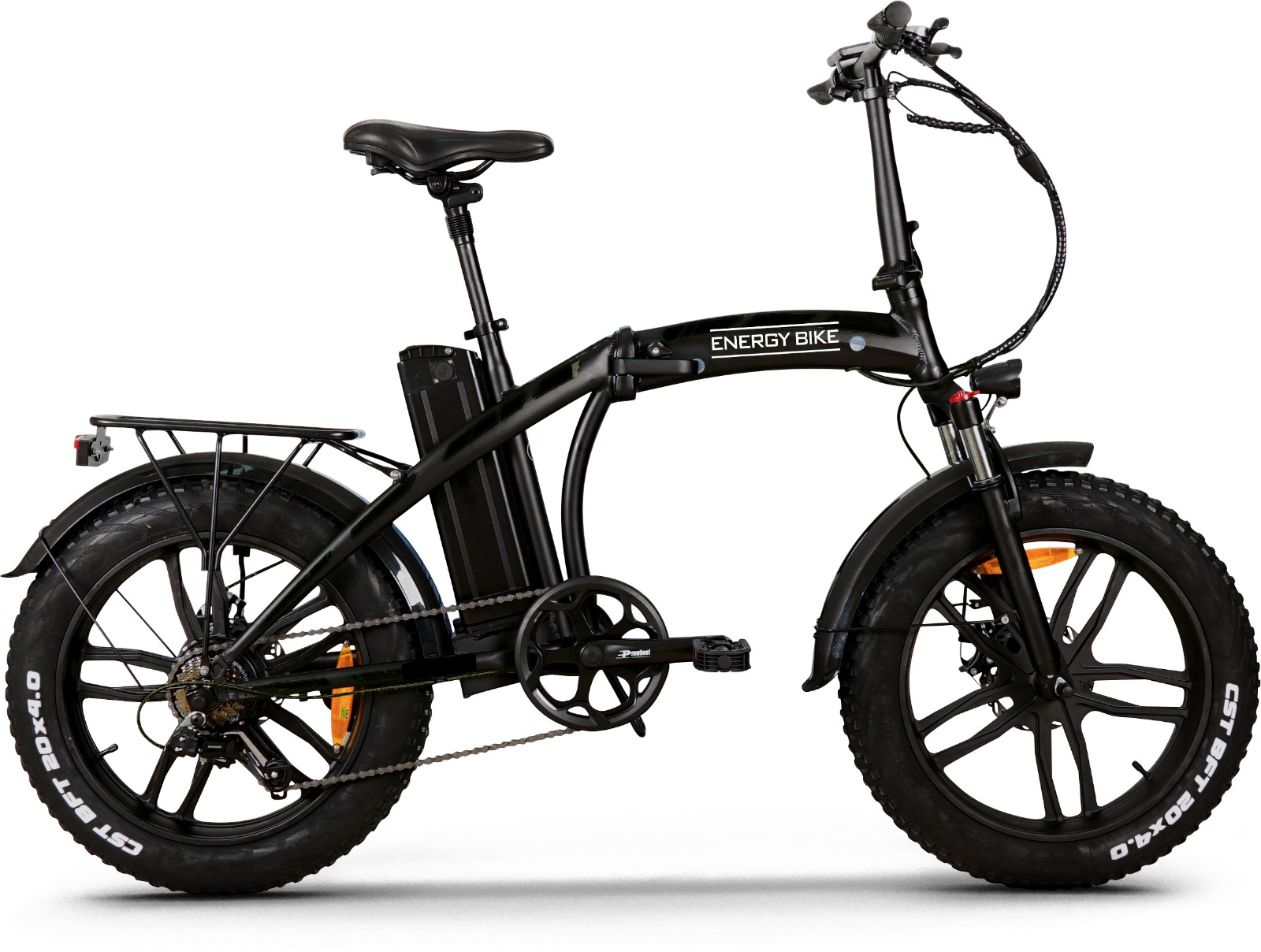 Afternoon 15 € One day 20 € Week 90€
Months 250 €
Afternoon 20 €
Full day 30 €
Week 175 €
Months 450 €
Afternoon 40 €
Full day 60 €
Week 350 €
Months 990 €
What are the advantages of cycling in Saint-Tropez?
Cycling has many benefits for your body, your wallet and the environment! Choosing a bike as a means of transportation is always a special experience that inspires freedom, escape and contact. Clear your mind and enjoy the splendor of the city of Saint-Tropez during a bike ride!
By riding your bike, you will be able to move around more pleasantly, without stress, on a daily basis (work, shopping, studies…). You will protect the environment at the same time
opportunity as the bicycle is one of the most ecological means of travel.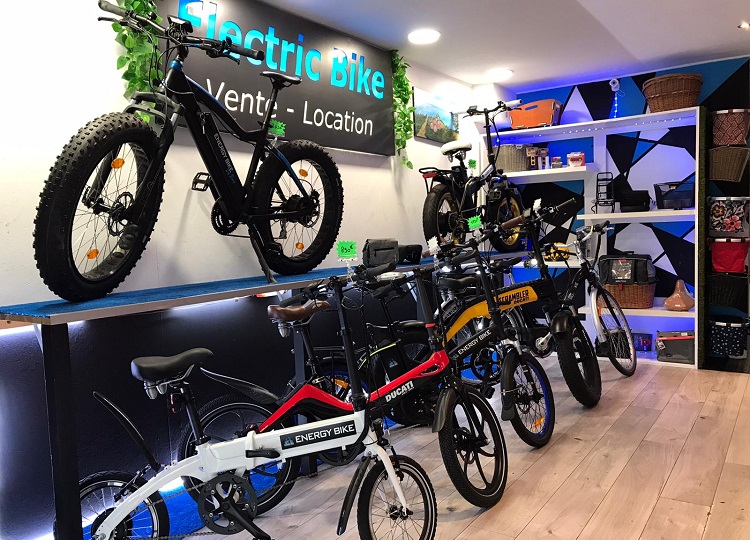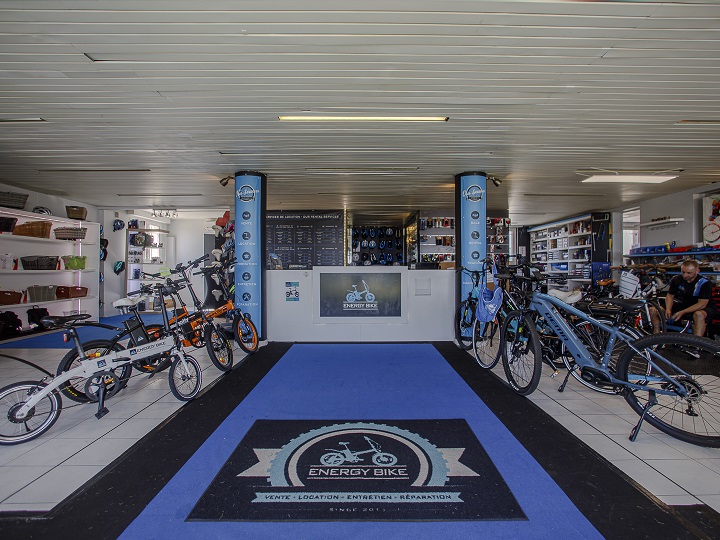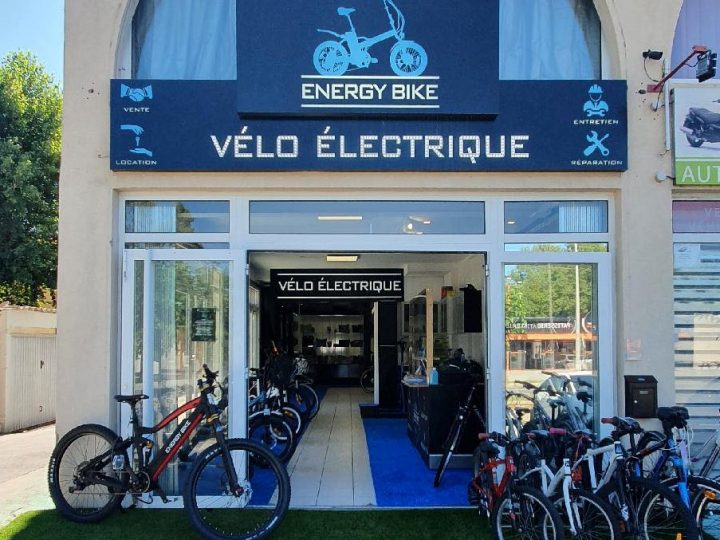 Energy Bike
Shop à Saint-Tropez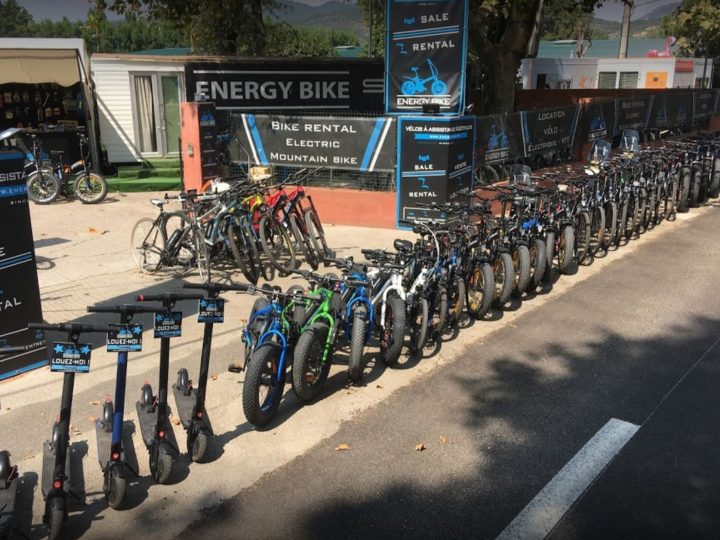 Energy Bike
Stand à Saint-Tropez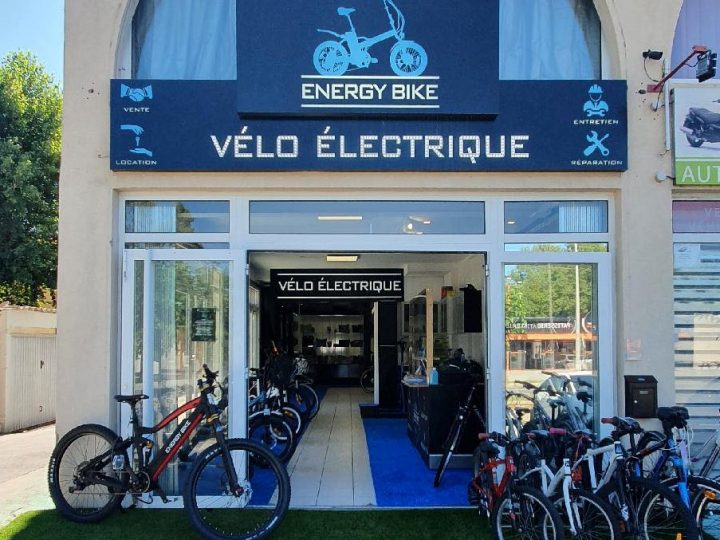 Energy Bike
Shop à Saint-Tropez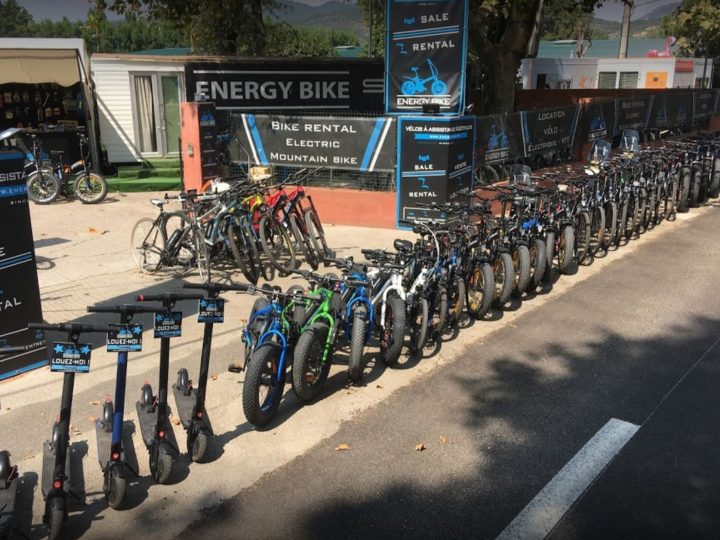 Energy Bike
Stand à Saint-Tropez