Bike shop in Cannes
ENERGY BIKE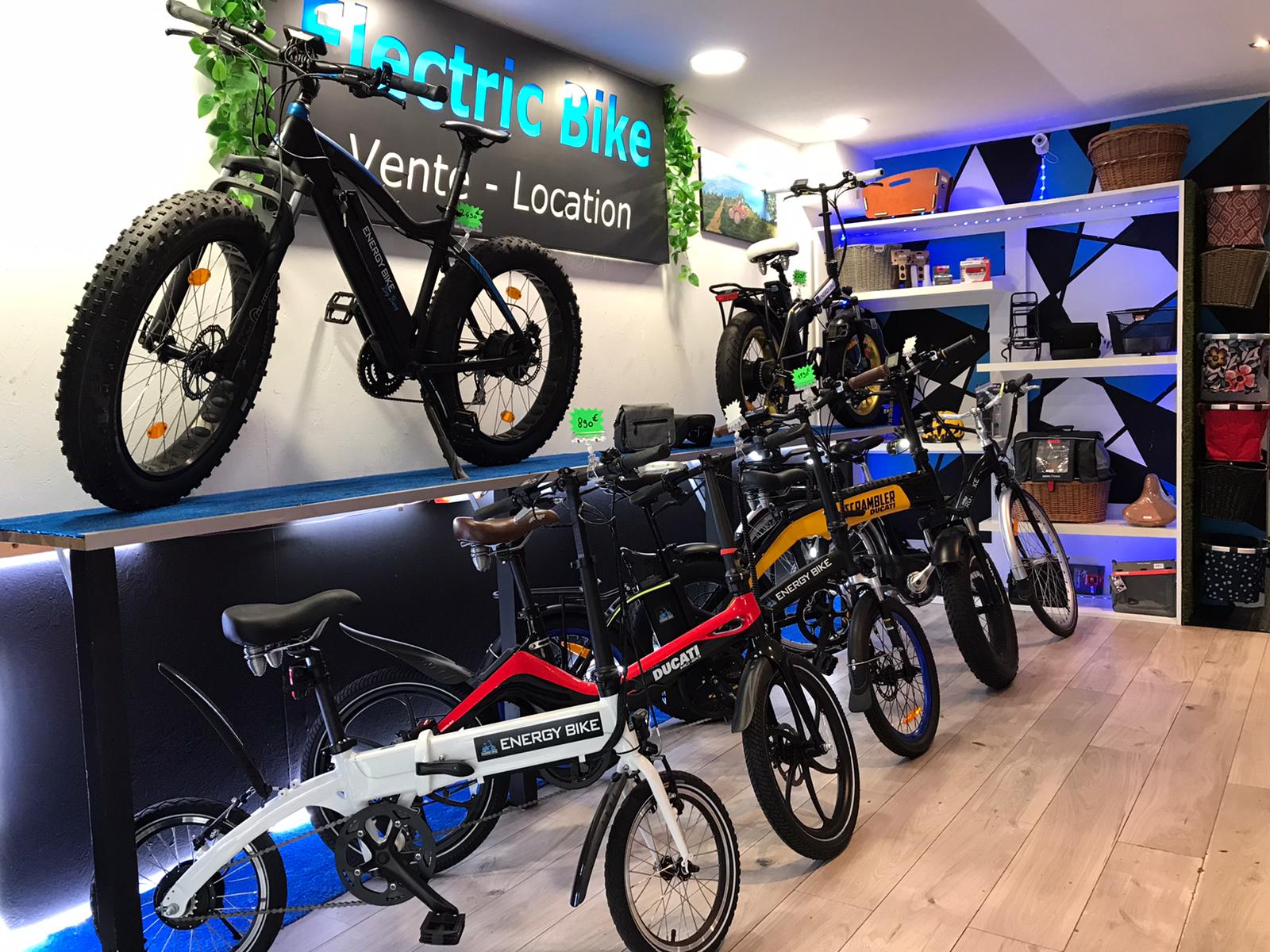 Electric bike shop in Cannes
Present on the market since 2012, Energy Bike is a shop selling electric bikes and scooters. Over the years, Energy Bike has opened a bike shop in Cannes, Mandelieu and Saint-Tropez. In addition to sales, we offer several other types of services such as rental, repair and maintenance of electric bikes. Whether you are a resident of the city or just passing through, come to our bike shop in Cannes and be taken care of by professionals.
In our shop in Cannes, we offer a wide range of new generation electric bikes. For your information, our bikes have various characteristics, both in terms of the motor and the size of the bike frame.
We suggest that you rediscover the magnificent landscape of Cannes in a different way by opting for our electric bikes. Contact us to find out more about the characteristics of our bikes so that you can be well advised in your choice.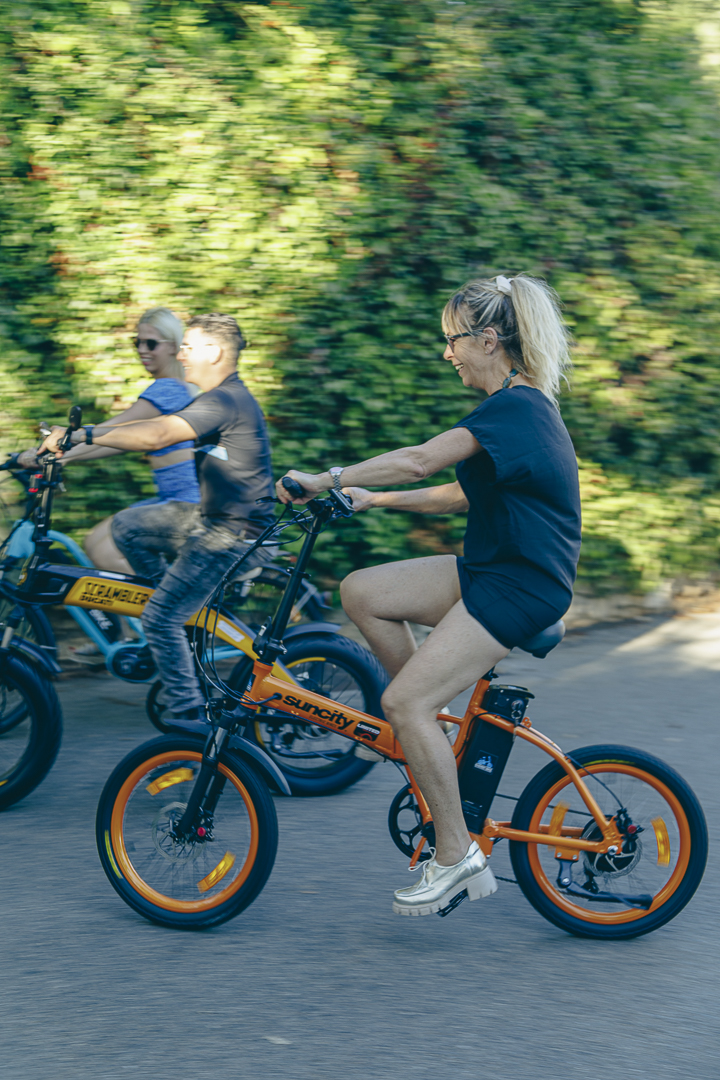 Sale, rental, maintenance and repair of bicycles in Cannes
In our bike shop in Cannes, you will find a wide range of high quality electrically assisted bikes that are accessible to all budgets. Being subject to strict and regular maintenance, they are in good condition and offer you the possibility to ride with peace of mind. Our electric bikes and scooters also have a good range, which allows you to cover long distances without getting tired.

Electric bike rental in Cannes
—
Are you visiting Cannes? Would you like to explore the nooks and crannies of this wonderful city? You can rent an electric bike from us to make your trips easier. With excellent maintenance, they can take you anywhere you want to go. What's more, our bikes are designed to move with you, making it easier for you to ride and saving you from excessive fatigue.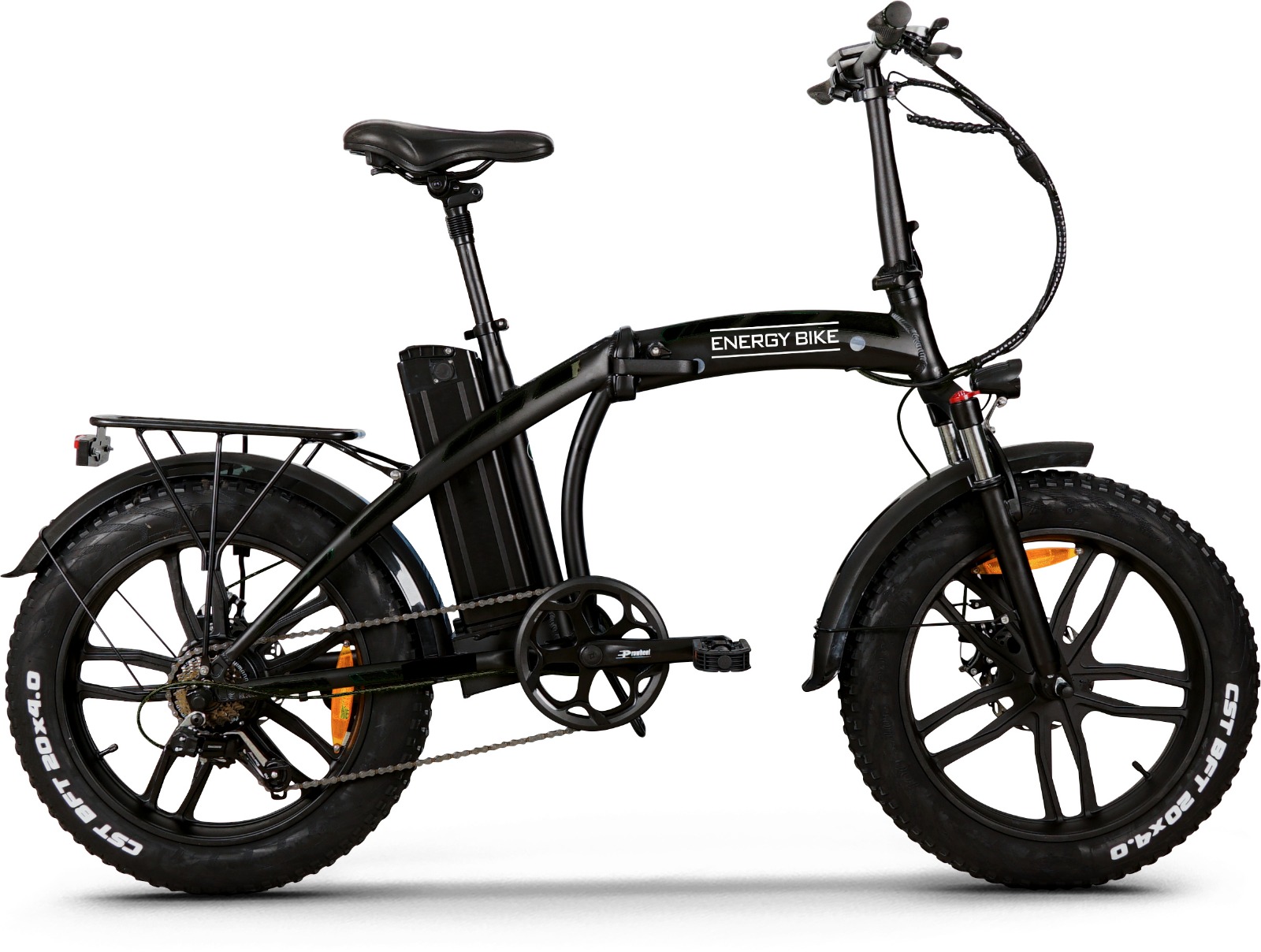 Purchase of an electric bicycle
—
If you don't want to rent, you can buy your electric bike from Energy Bike at the best price. We offer different models of bikes with different characteristics. With the help of our team, who are available to provide the best advice, you can be sure to choose a bike that suits your needs.

Electric bike maintenance and repair
—
If you are already the lucky owner of an electric bike, you can still use our services. In addition to sales and rental, we also specialise in the maintenance and repair of electric bikes. If your bike breaks down, we will be happy to help you out.
In addition, we also offer electric bike
training
. As a member, you will be guided by electric bicycle professionals. Our customer service department will be happy to welcome you and give you more information.
Afternoon 15 € One day 20 € Week 90€
Months 250 €
Afternoon 20 €
Full day 30 €
Week 175 €
Months 450 €
Afternoon 40 €
Full day 60 €
Week 350 €
Months 990 €
The advantages of cycling in Cannes
By choosing an electric bike, the pleasure of getting around is accessible to everyone. This also includes the less athletic. Indeed, the electric assistance with which our bikes are equipped makes it possible to ride easily over long distances. So you can pedal without much effort, whether you are a regular or not.
Moreover, by choosing the option of electric bikes, you contribute to the preservation of the environment. Better still, our bikes will help you save money. Indeed, you will be spared the costs of fuel, insurance, parking fees, etc.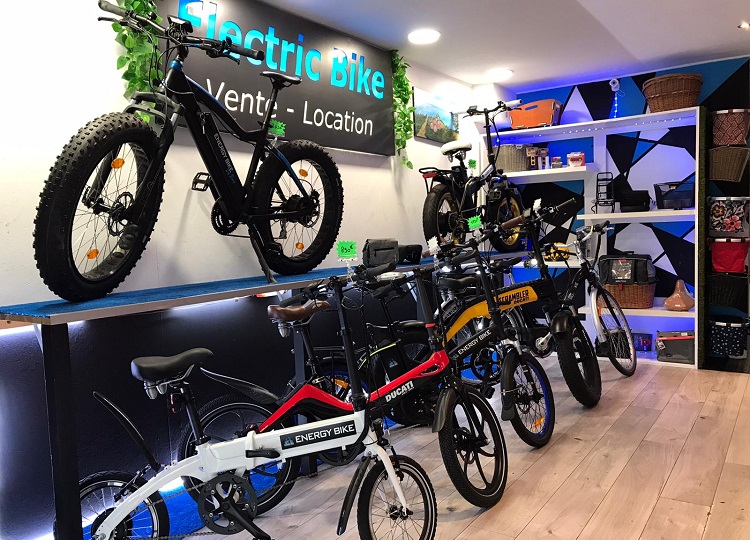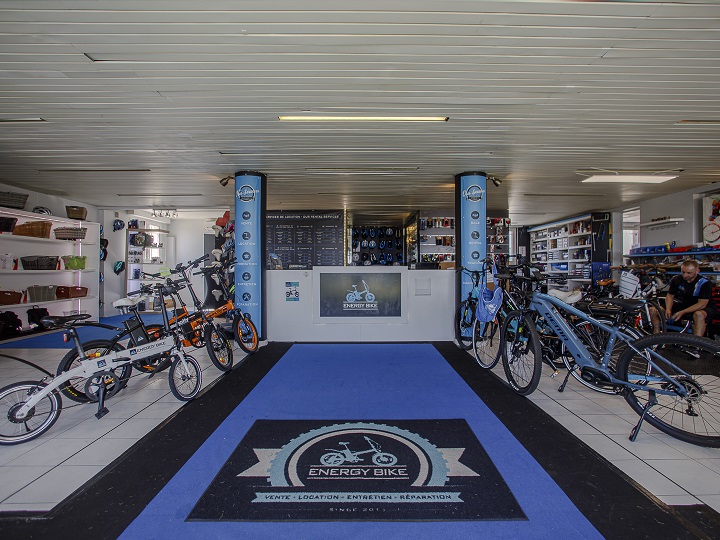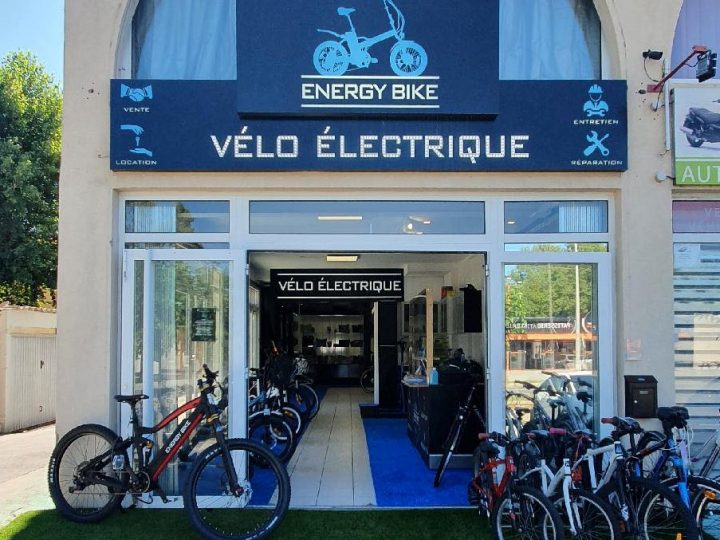 Energy Bike
Shop à Saint-Tropez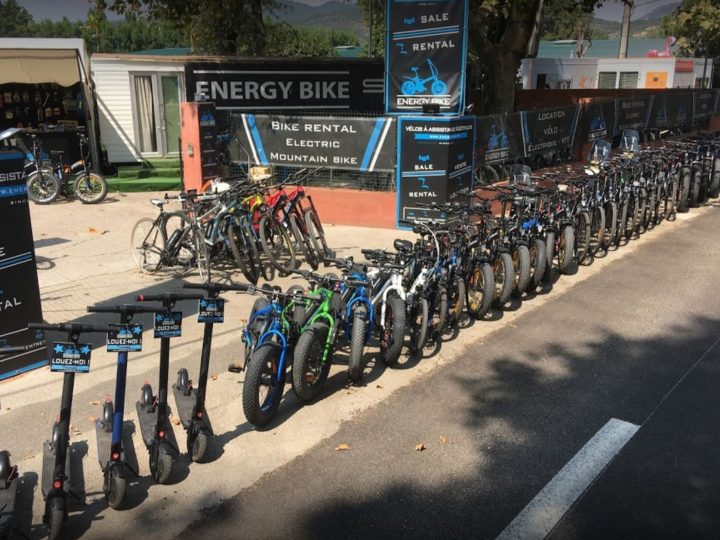 Energy Bike
Stand à Saint-Tropez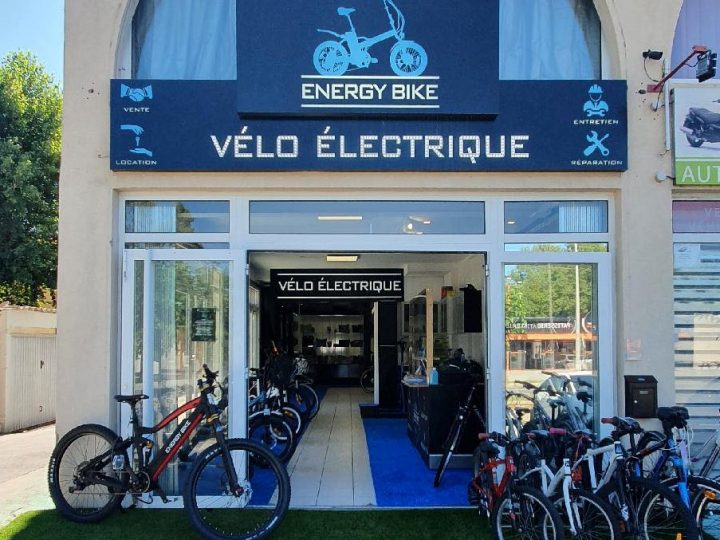 Energy Bike
Shop à Saint-Tropez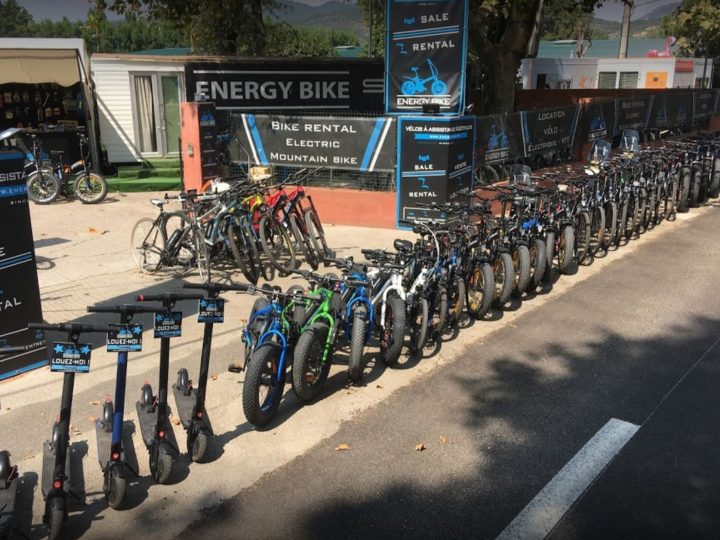 Energy Bike
Stand à Saint-Tropez